FEP AWARDS, the highest award for European photographers!
If in 2018 they told me that I would be a finalist for the FEP AWARDS in 2022, I would laugh, thinking they were kidding me.
The FEP AWARDS are the annual awards of the European Federation of Professional Photographers, which nominate the best by category and then the overall winner, who receives the award of European Photographer of the Year.
Being in the 10 finalists is a considerable achievement, and it was with a mixture of joy and great pride that I learned that I was one of the finalists in 2022 in the Weddings category. Even weeks later, the chip still hadn't sunk in and reality only started to set in when I started preparing for a trip to Rome... where the FEP Awards and the WPC, the World Photography Championship, would take place simultaneously.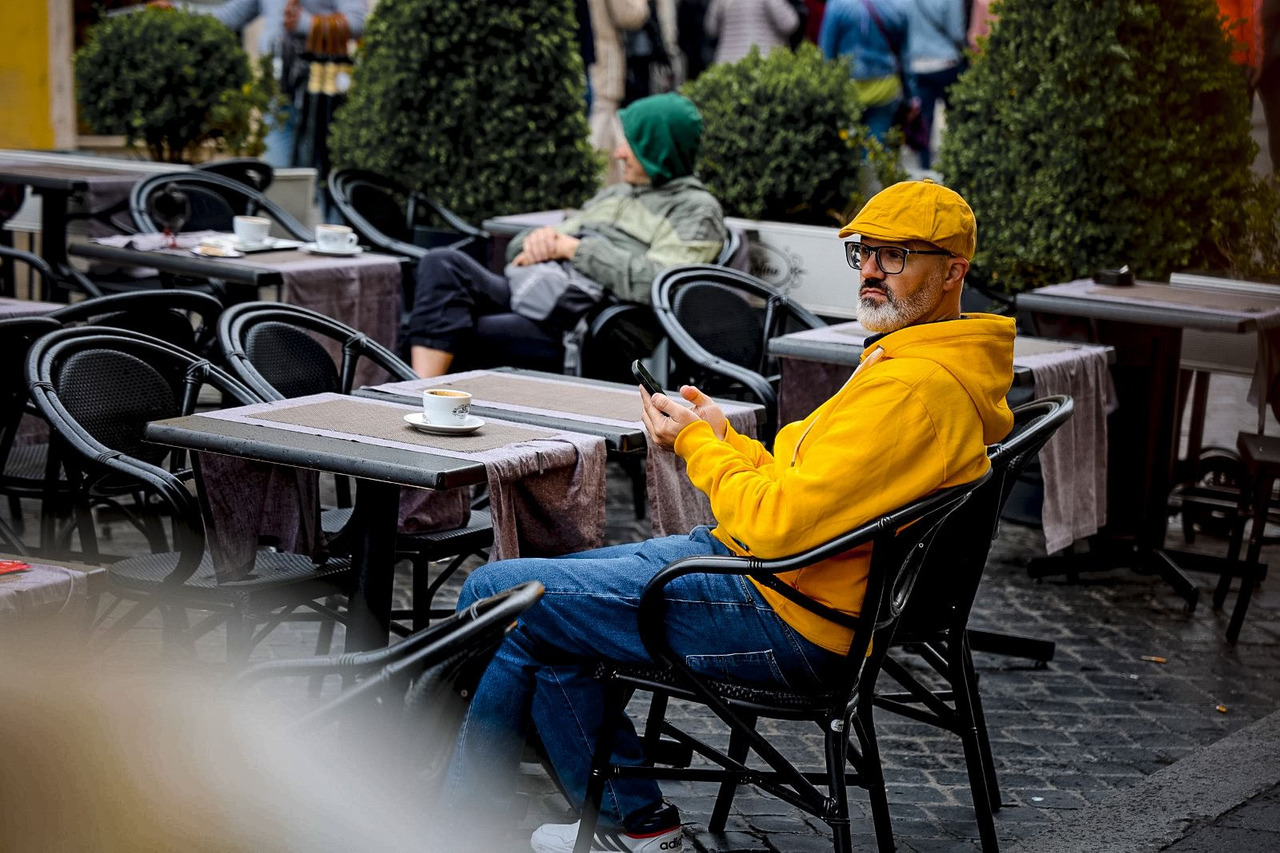 ROME - MAY 2022
Incredible days, lived in the company of 2 super talented photographers, who give me the pleasure of being my friends and also critics, and to whom I owe a lot to have reached the finalist, because without their repairs and criticism I wouldn't have evolved so much. That's why traveling around Rome in the company of Miguel Ponte and Paulo Pinto, talking and feeling photography, knowing that being there was already a victory, and together with them meeting photographers that I really value like Daniel Ribeiro do Brasil (winner of the silver at the WPC) and Daniele Torella (one of the best photographers in Italy), as well as a group of other professionals in this art were incredible.
On the afternoon of the FEP Awards gala, I serenely enjoyed a Perini (beer) with my friend Daniel Ribeiro, and I think that until today my biggest nervousness was if Miguel repeated the 2021 achievement or if Paulo Pinto brought the trophy , because for me everything was new and above all the feeling that it was a dream come true. Anywhere he came would know victory. When we entered the auditorium where the ceremony was to take place, obviously the nervousness grew. The categories went by and Weddings was almost the last one. More, the nerves were increasing as the places were being announced and my name didn't come out... I thought, what dream is this? Could it really be happening?

When they announce my name we were already in the 5th Best Wedding Photographer in Europe, I couldn't believe it. How much emotion to go up that stage. I remembered the family, the friends who believed, the couples who trusted me, and believe me, it was with a giant smile that I received the diploma. In 4th place was his friend Miguel Ponte and the second best in Europe was Paulo Pinto, he almost won... and he deserved it, believe me!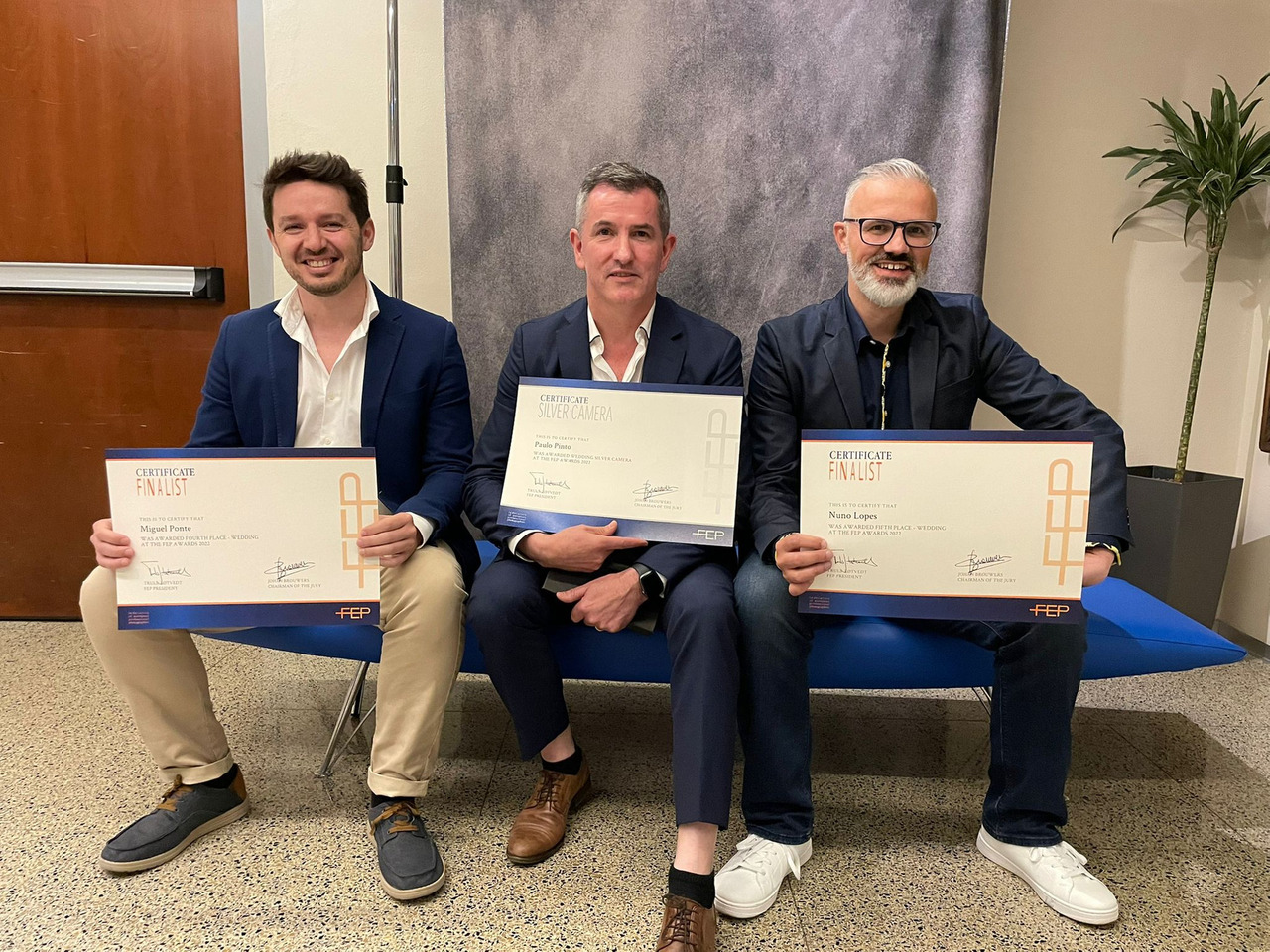 One priceless memory, 3 friends, 3 professionals who support each other, who criticize each other and that the 3 are in the TOP5 of the best photographers in Europe of Weddings of the year 2021.
We are competitors yes, but never rivals! And to think that this year I wouldn't even have competed if it wasn't for them to bother.
How the wise speak
"If you want to go fast, go alone, if you want to go far, go Accompanied"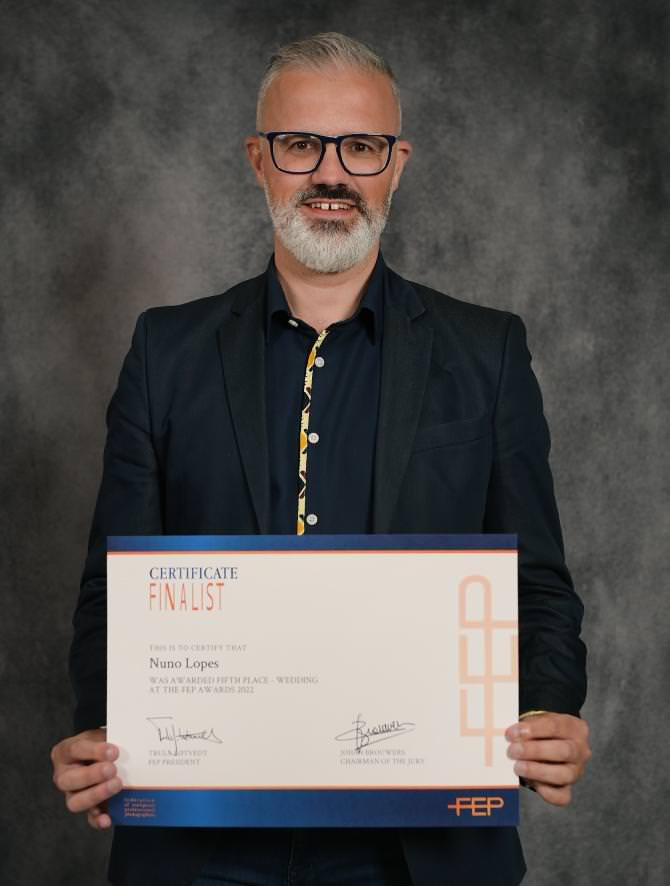 This is the official photograph, a photograph that I keep with affection, a photograph that reflects the pride of the journey, but above all it has to be a photograph that makes me work even harder every day in order to deliver a better job, better memories of special days.
Ambition, dedication, work, but above all a huge critical sense. For me there is no perfect job because the next day I want to do even better.
Note - Shirt designed and created by Roselyn Silva, an amazing stylist, who uses African fabrics and patterns to create true works of art in the form of clothing!
I could not fail to thank everyone who helped me get here, whether colleagues, friends, family, but above all my fiancés, these wonderful couples who never doubted me and with whom beautiful memories were created but above all everything, with some of them, became friendships for life!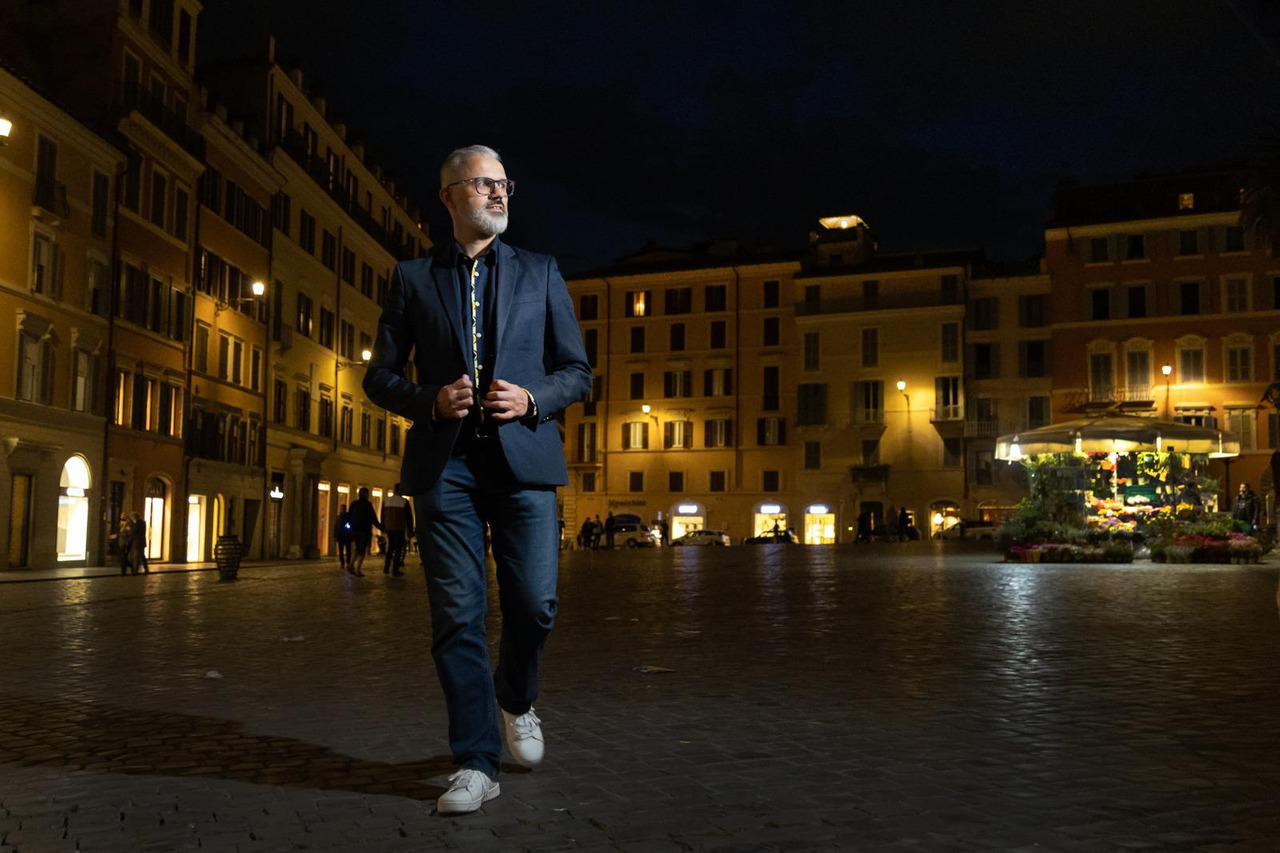 I end with this beautiful portrait made by my friend Paulo Pinto in Piazza di Spagna in Rome!
Grazzie mille Roma!